CANINE PHYSIOTHERAPY SERVICES
Rehabilitation post injury/ surgery
Performance checks for working/ sporting dogs
Routine maintenance  for long term conditions & geriatric dogs
Puppy/ Juvenile Development checks
Like horses, pain can result in changes of behaviour or performance in the dog. Physiotherapy may help your dog if he shows pain or stiffness, lameness, reluctance to exercise or has muscle wastage.
In conjunction with Veterinary treatment,  Physiotherapy interventions such as manual therapies and electrotherapy to enhance movement and pain modulation, along with exercise therapy is invaluable to help optimise recovery from injury or surgery.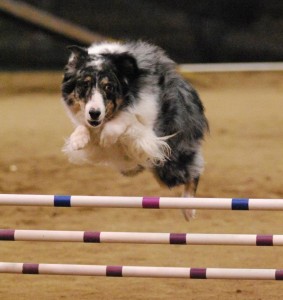 Regular Physiotherapy and Performance checks are beneficial to help maintain performance and address performance issues in the working canine or the performance dog taking part in activities such as agility or flyball. Monitoring & intervention for early warning signs, such as changes in gait and movement pattern can help to optimise performance & prevent time out from injury.
Routine Physiotherapy maintenance checks can also be used to prolong quality of life by helping maintain mobility and comfort in older animals and those with long term conditions such as dysplasia, osteoarthritis and neurological conditions.
Development checks for puppies and juvenile dogs are used to highlight early signs of developmental joint problems.  Specific exercises can help develop postural control and co-ordination in the younger dog, along with providing owner education of ways to assist with injury prevention.   Keep an eye out for any upcoming workshops on https://rsvetphys.com/events-physio-workshops-clinics-rider-equine-canine/
Canine Physiotherapy appointments can either take place via home visits or at Let's Go Manor, Ower.  
If you are struggling with aches/ pains or injury yourself why not arrange a joint appointment for you and your dog!
Cats and other small animals can be treated – please contact me to discuss.
Tel 07914 822013