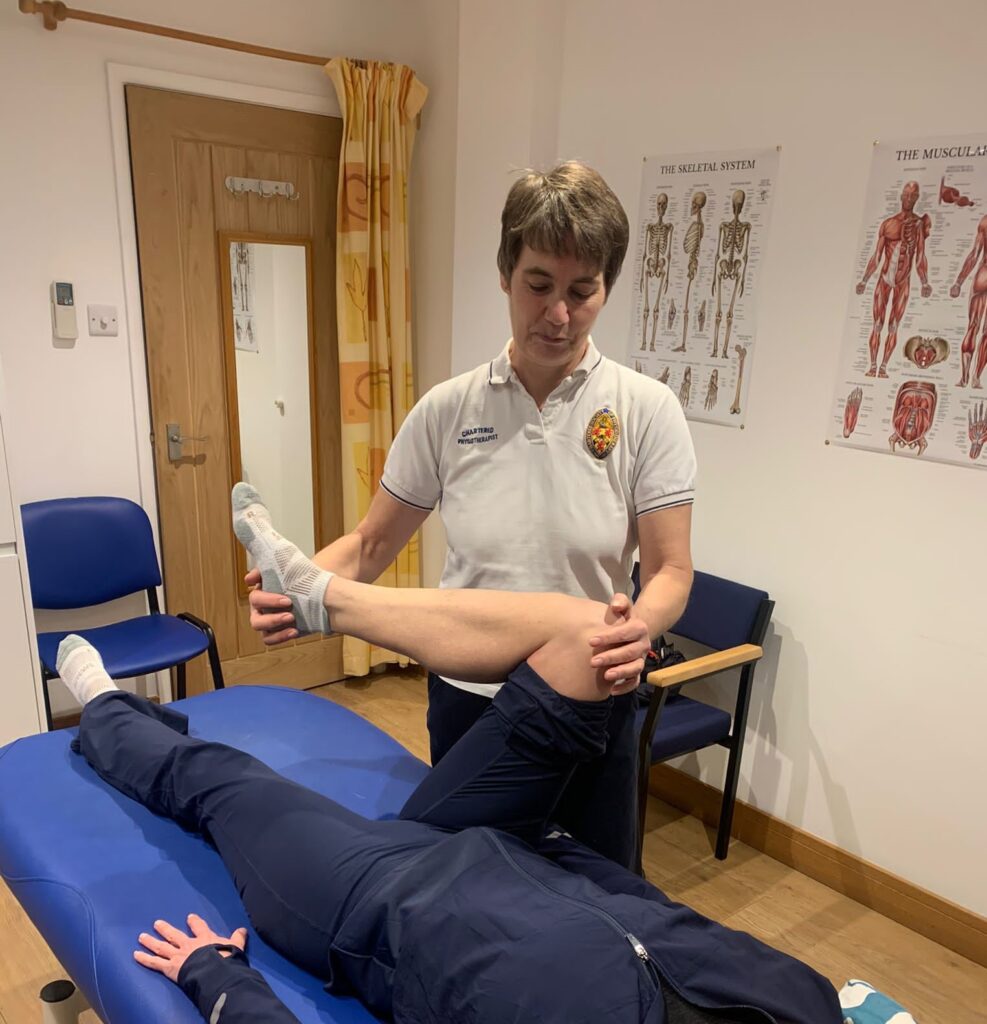 Regular Physiotherapy clinics are held at Wellow Fitness Centre, Ryedown Lane, West Wellow.
What can I expect from Physiotherapy?
Physiotherapy aims to facilitate a return to normal movement and function following injury or illness.I am a Chartered Physiotherapist who specialises in helping people suffering from musculoskeletal problems, such as back or joint pain and injuries, to return to their usual activities, whether improving mobility at home or return to sport.
During an assessment I will take a history of the presenting problem followed by observation of movement to ascertain problem areas. I use evidence based treatments based on assessment findings, which may include management advice; manual therapy ( soft tissue techniques and joint mobilisation/ manipulation) and exercises to strengthen affected parts and correct movement dysfunction. Acupuncture treatment may also be given alongside other interventions to help with pain relief.
I can help with:
Back/ neck pain
Joint pain – shoulders; elbows; wrists/ hands/ hips; knees; ankles/ feet
Soft tissue injuries- sprains/ strains
Sports injuries
Arthritis
Rehabilitation post orthopaedic surgery
If you need help getting back to full fitness/ getting back to your usual activities please call to discuss/ book an appointment.
Book your appointment online here: https://www.appointfix.com/book/RS-Veterinary-Rider-Physiotherapy
If you cannot find a suitable appointment time or would like to discuss anything further please call on 07914 822013/ Email [email protected]